So I broke my Chaser Tent Trailer in Big Bend. Rather than repair it I've decided to rebuild it as a sleep-inside off road trailer.
Before: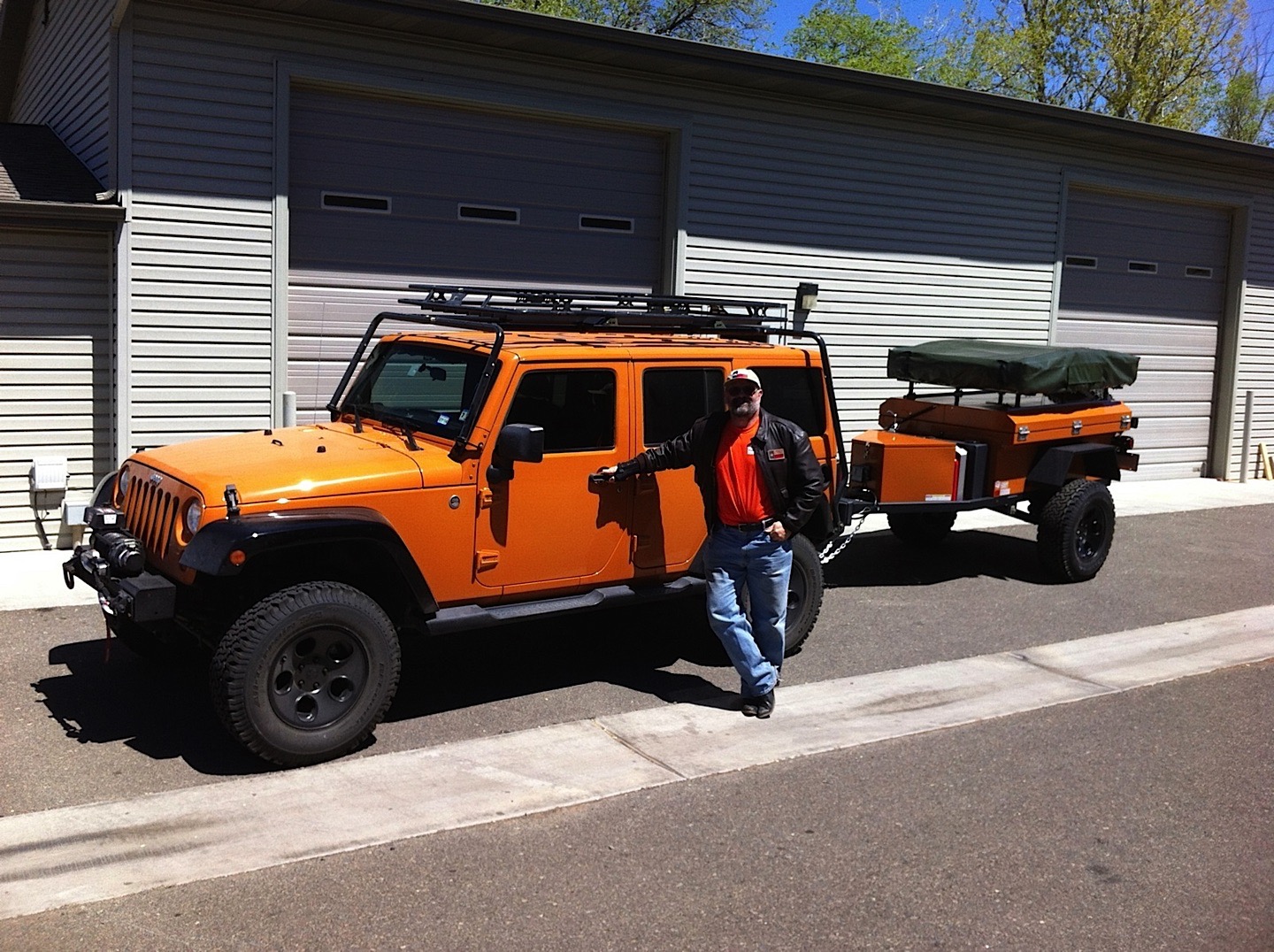 Flipped (I let the shocks wear out completely and hit some bad bumps):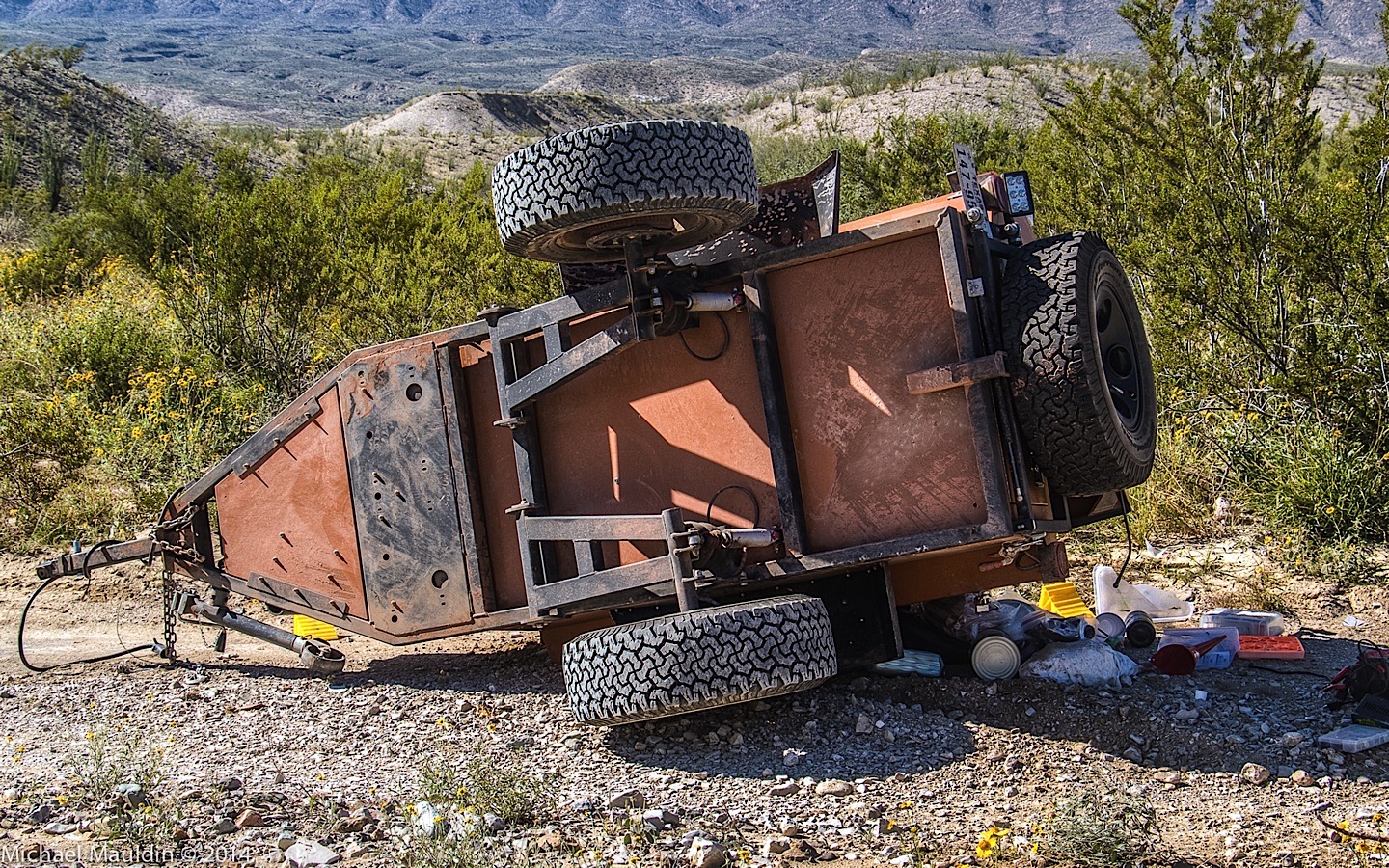 So after removing the tent and cargo box, here's the empty frame: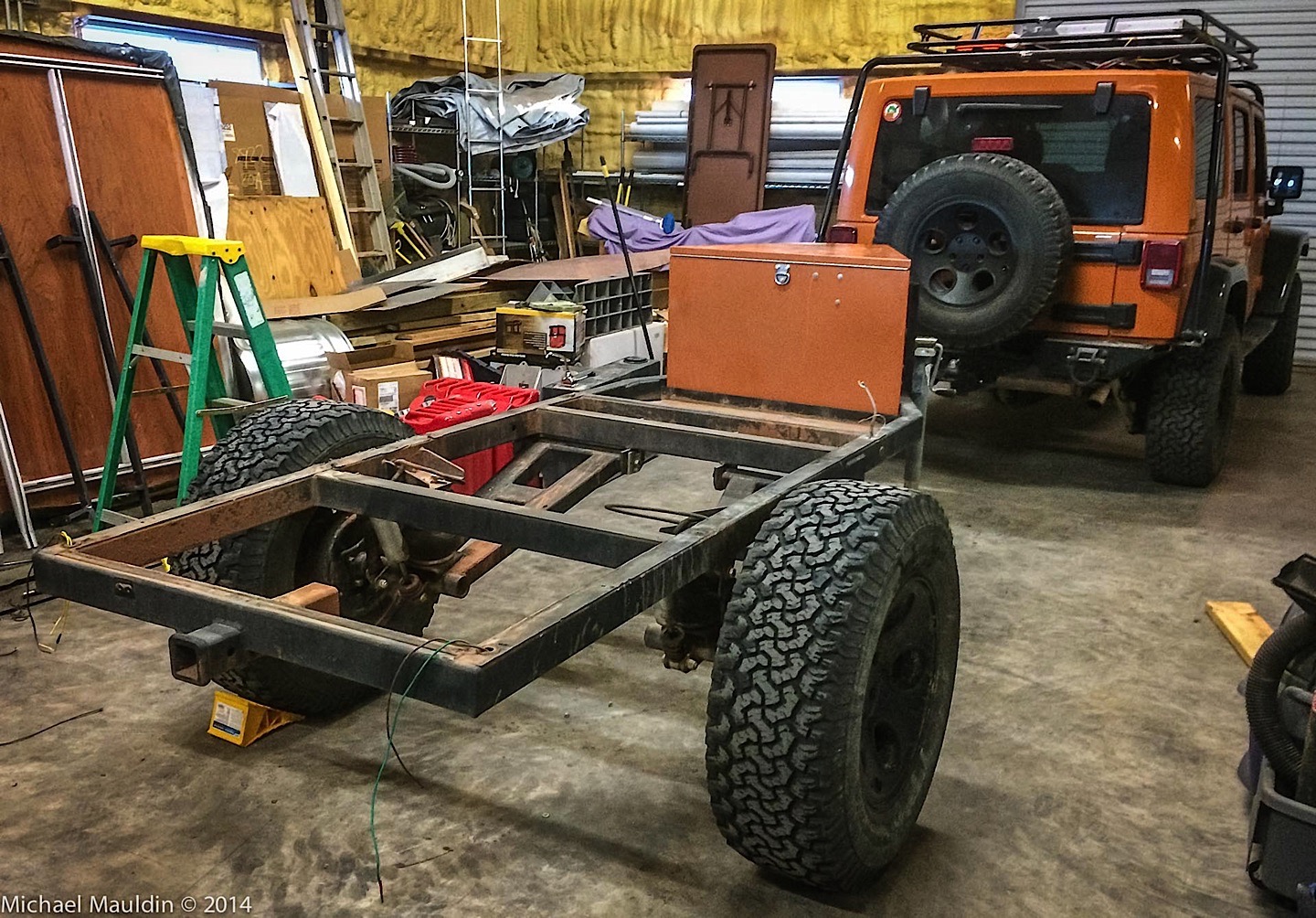 Here's the exterior view of the plan: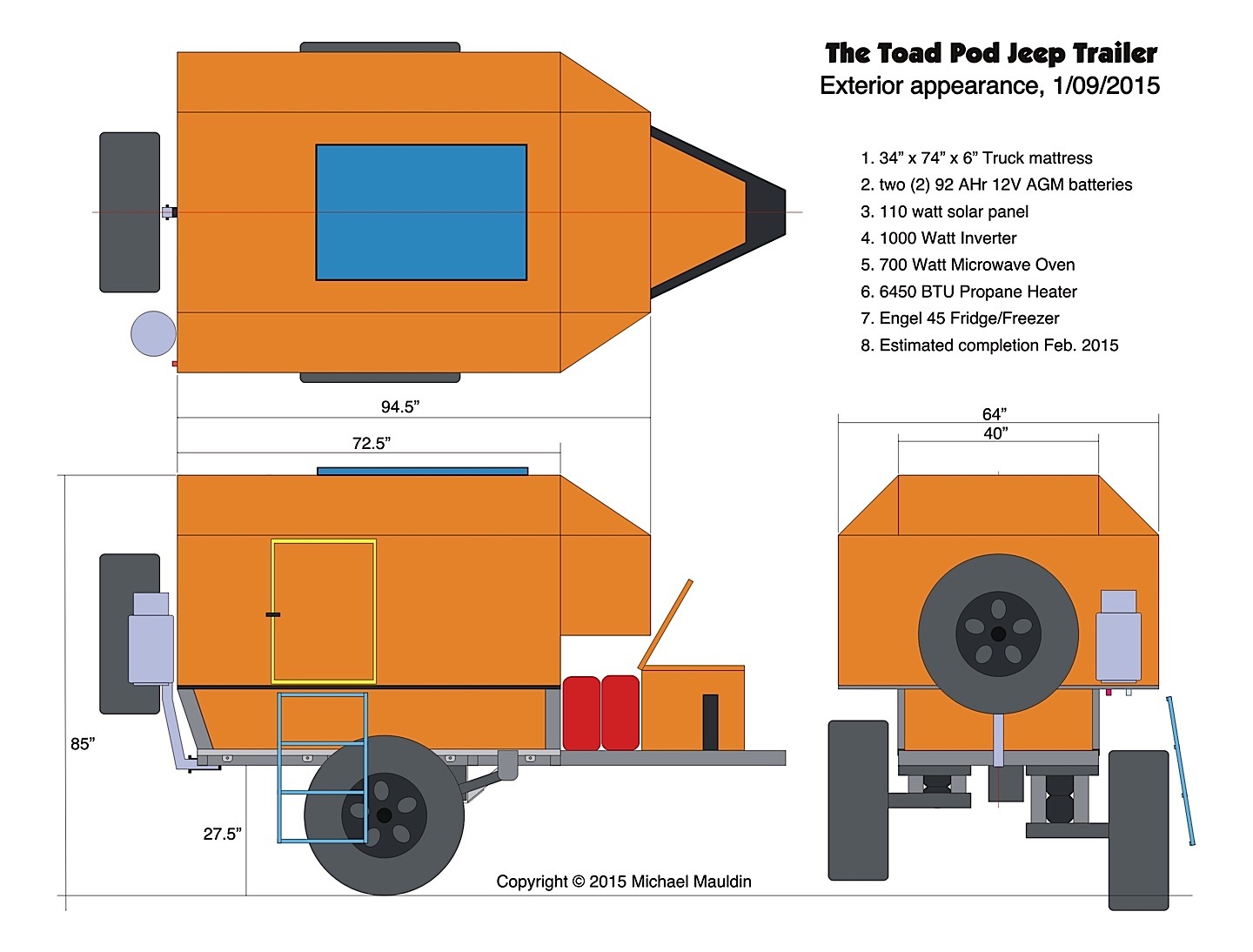 And here's the interior floor plan: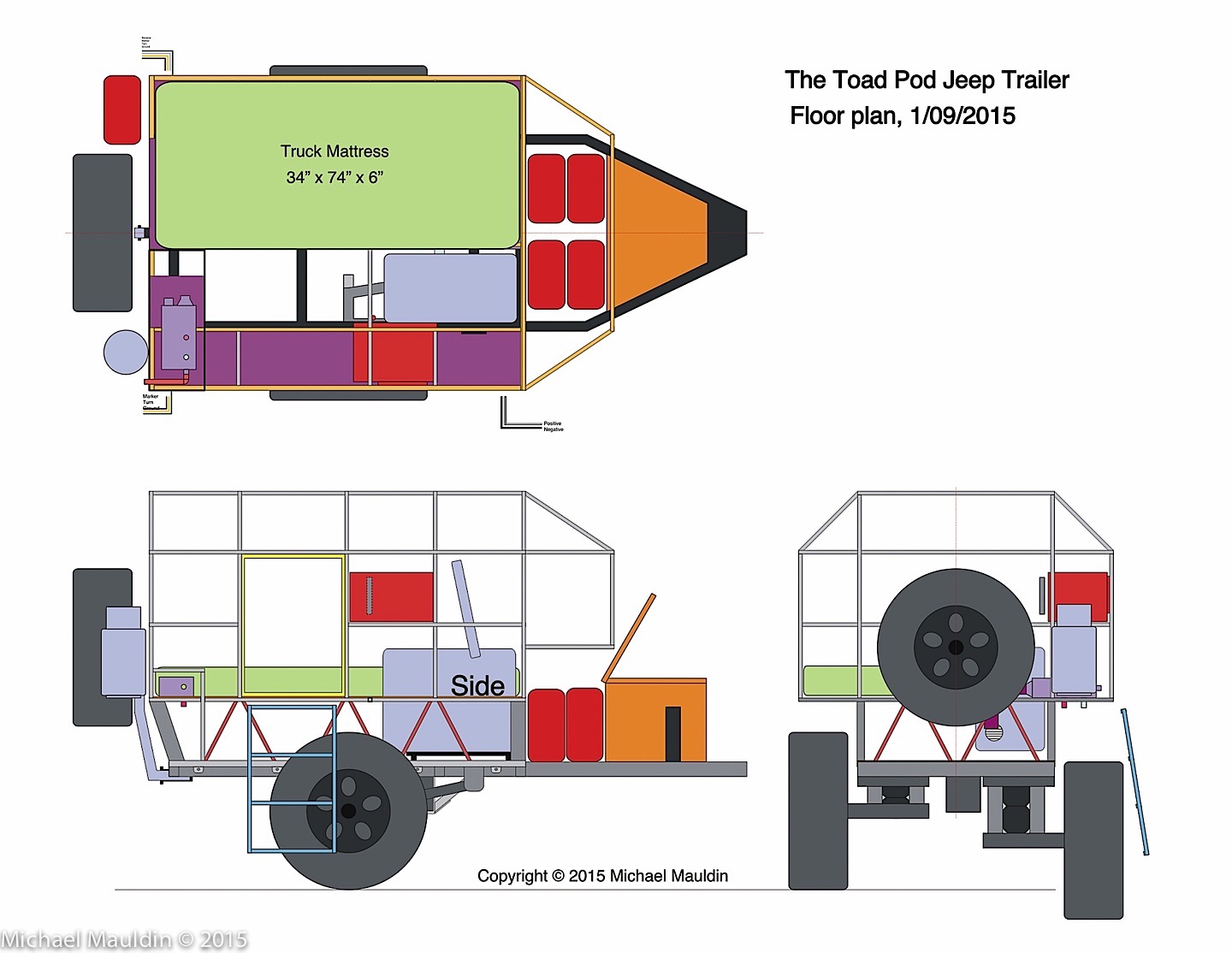 So far in 8 weeks of work, I've:
1. Drawn and redrawn the blueprints eleventy-four times.
2. Stripped and cleaned the Chaser frame
3. Order and taken delivery of 75% of the materials needed
4. Fabbed and installed the new, lower battery box
5. Installed the aluminum floor
6. Welded, drilled and tapped the steel foundation
For those interested in the day-to-day details, they are posted first to my FaceBook page:
https://www.facebook.com/fuzzymauldin
Eventually I'll write a more thorough build report on the Team Toad Jeep page:
http://lazytoad.com/jeep/index.html
But for now at least you can see what I'm trying to do.
--Fuzzy (Jan 13, 2015)