Once I get the Trail Kitchen installed, I'll finalize the sleeping platform design.  The basic plan is for the sleeping platform will go above the kitchen.  It will be sectional so it can be configured for sleeping or standing.  
At left below is the sleeping configuration.  I haven't shown any of the supporting structure for the platform in this drawing, just the location of the platform and mattress parts.  The pink area below the end of the bed would be used to store "outdoor" gear, things that come out and get set up in the morning - chairs, table, etc.
On the right is one way I could configure the sleeping platform and mattress for standing; in this one the end of the bed swings down to provide floor space for standing.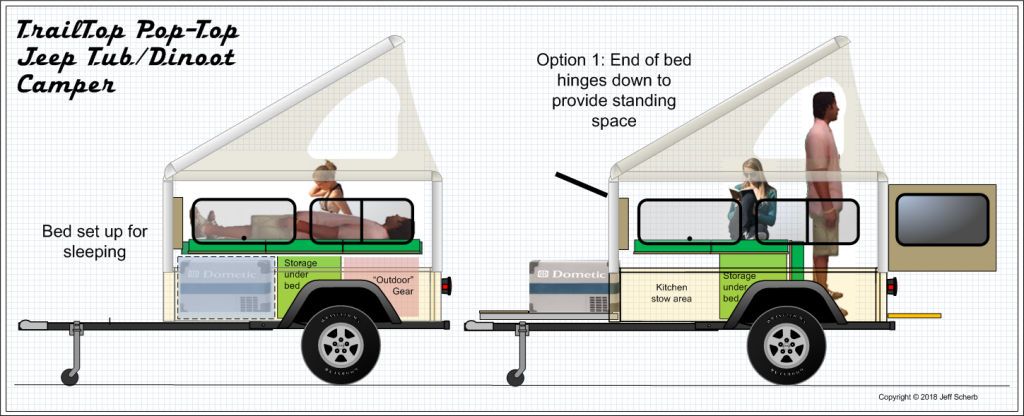 But rather than swinging down as shown above I'll probably make the end section of the bed platform and mattress removable, then it can be used as a backrest for sitting:

I'll do a sectional foam mattress and sew covers for each section.  Under the center section will be a storage compartment.
And I visited a few of my favorite RV surplus outlets the other day to pick up a few bits & pieces for the camper project.  Got long stabilizer jacks, gas struts and hardware for the hatches and a set of locks keyed alike for the doors and hatches.