I tested the Trail Kitchen sink setup today.  The water source is the white 2-gallon Rotopax mounted to the side of the kitchen and the sink drain is running into a second container sitting on the ground below the kitchen (it's not visible in the photos).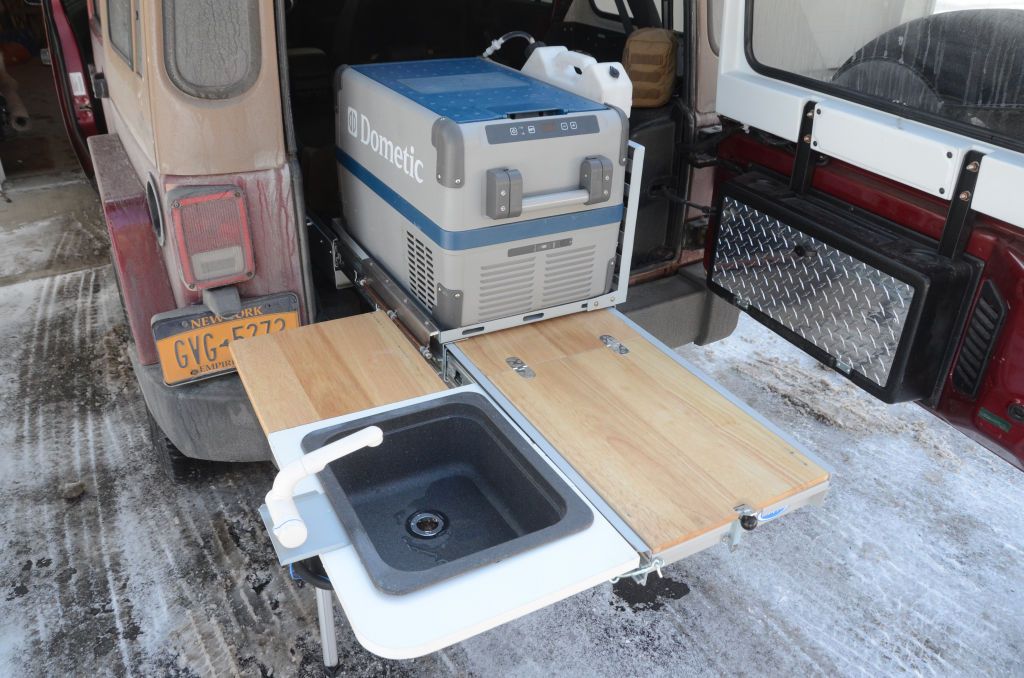 The pump automatically starts when the faucet is turned on and stops when the faucet is turned off:
I think it's going to work very well in the wild.